Good morning!
I happened to come across this blog and post somehow, can't remember how for sure. Regardless, I thought this sounded so fun!!! I signed up for it! Not that we all need another thing to do at this busy time of year, but this one sounded so fun!
Ornament Exchange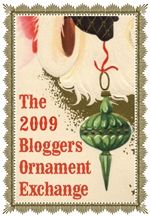 Leave me a comment and let me know if you are joining in, if you have time! =)
Have a wonderful day!
♥Lori